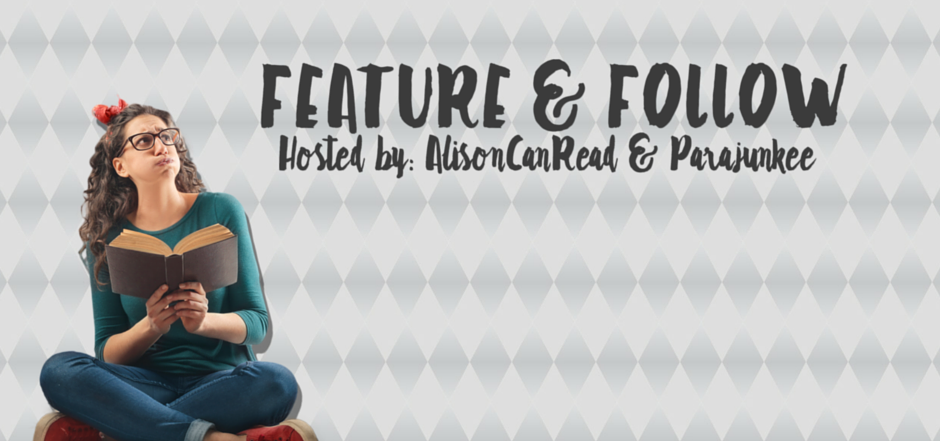 Follow Friday
is hosted by Parajunkee of
Parajunkee's View
and Alison of
Alison Can Read
, to help gain new followers and make new friends!
Please see here for rules and more details if you're interesting in joining in!
What are you most thankful for (in the blogging world)? via Parajunkee
How friendly and welcoming the community is. If I've learned anything about the blogging world it's this.. you communicate. Be nice and others will be nice in return.
Everyone is really just interesting in see what others are sharing and what they think.
We deal in a world were we depends on views, sharing, it's all networking.
You have to be genuine. Besides,
why wouldn't you be huh?
I'm also really proud of my friends that have actually made it AS a book blogger. Along with those that have self published and those that have had their books translated and published in other countries.
It makes me beyond proud.
I also wanted to add a section about what I'm thankful for.
Mushy personal thankful message below.
This year has been so difficult for my partner and myself. My partner's sudden health issues, the medical bills and all the stressful time consuming hoops and financially draining obstacle that went along with our rough year.
I'm beyond grateful to my parents have done so much for me.
I'm thankful for my partner loving me and trusting me enough to spend time with their children. Granting me opportunity to be an positive influence in their lives and a positive female role model.
I'm thankful for the few friends I have, who simply understand. Understand that things have been rough. Understand that I may not always want to talk about it, but it doesn't mean I don't care about them, and still being there for me when I need someone to talk to.
I'm so thankful that at the end of everything... stress, fights, good time, bad times, I can look at my partner, take their hand.. and know it's all worth it.
I don't know how my life would ever been the same.